Monday, April 05, 2004
Who's Got Backbone?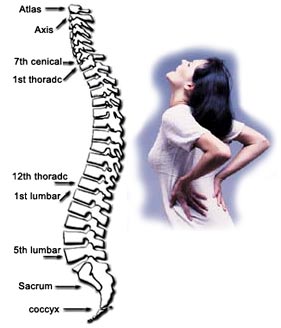 I think it's time for another backbone award. Who's with me? Nominations?
Let's not drop it this time. Let's stop being discouraged, and work hard to give this party back the backbone it seems to have lost in the weeks since Kerry won.
The only way Democrats will win is with backbone. We know that. But backbones need support.
So who gets the first one? And can anyone here volunteer to contribute something we can give AS the award. A backbone plaque or statue. Something memorable. From Dean Nation.
Not too expensive, of course...
Archives
Obama 2008 - I want my country back
About Nation-Building
Nation-Building was founded by Aziz Poonawalla in August 2002 under the name Dean Nation. Dean Nation was the very first weblog devoted to a presidential candidate, Howard Dean, and became the vanguard of the Dean netroot phenomenon, raising over $40,000 for the Dean campaign, pioneering the use of Meetup, and enjoying the attention of the campaign itself, with Joe Trippi a regular reader (and sometime commentor). Howard Dean himself even left a comment once. Dean Nation was a group weblog effort and counts among its alumni many of the progressive blogsphere's leading talent including Jerome Armstrong, Matthew Yglesias, and Ezra Klein. After the election in 2004, the blog refocused onto the theme of "purple politics", formally changing its name to Nation-Building in June 2006. The primary focus of the blog is on articulating purple-state policy at home and pragmatic liberal interventionism abroad.